Our financing partner Affirm lets qualified U.S. residents finance the Source Hacker System over 3 – 12 months.
Affirm performs a soft check, so there's no impact on your credit score.
Simply select 'Affirm' as your payment method on the next page to see what options you qualify for.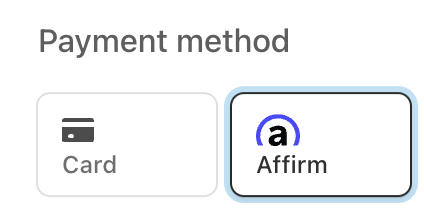 If you can manage 3 payments of ±$45/month, you can test drive the entire 90-day program.
✅ If you're happy with your results, you can pay the rest of the investment.
If not, simply send us an email to [email protected] within 90 days and we'll cancel your payments and process a refund. All we ask is you give the proven program with over 3000+ documented results an honest shot (meaning you watch the videos + do the homework). That's it.
This way, you can start for less than 10% down, get results first and if you're happy with them, then pay the rest.
Click the "See if you qualify" button below to continue:
If you prefer to pay $497 or 3 x $199 with card or PayPal, click here.